Furry comic about gay furry public orgy!
Follow Hyouza, a naturist jaguar, and Mohinya, a birman cat student as they get up to #nsfw bus shenanigans!
Come on, is absolutly normal go to the nude beach on bus, naked. Noting bad could happened, right?
---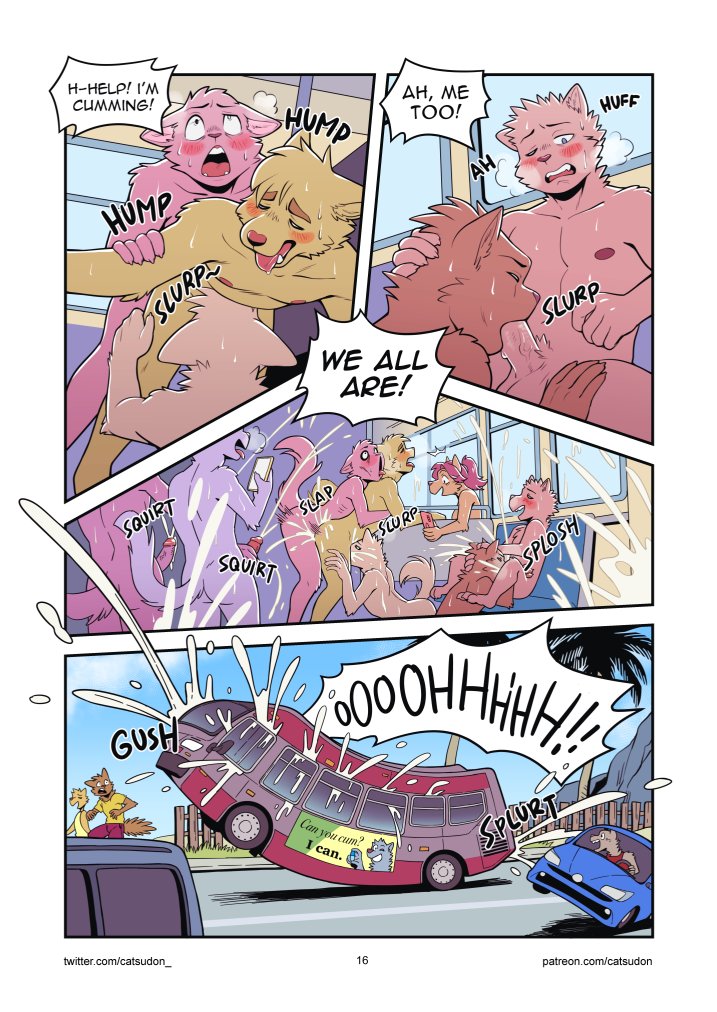 ---
This comic its still under development by the artist, for keep update share this post and follow the artist on privided link.